International Women's Day on the 8th of March
International Women's Day on the 8th of March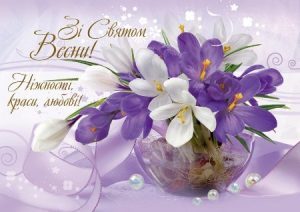 Dear women!
Congratulations on the upcoming Spring Holiday – International Women's Day on the 8th of March !!!
We wish you always to be irresistible and unique, happy and cheerful.
Let caring men surround you, colleagues support and respect, family and friends warm with their love.
We wish you to meet every day with a smile, with a presentiment of joy, with confidence and peace of mind!
Let your hearts be filled with joy and bright love, good spring mood, and peace, comfort, prosperity and harmony reign in your houses.
With best wishes, the staff of the EC Department.