The Department of Economic Cybernetics and Economic Security Management is specialized and graduated. Since the foundation of our department and now graduates of our specialties 051 Economics and 073 Management are in demand and successful. Many of them have been successfully implemented both in Ukraine and abroad, regardless of whether they choose a job in a company or an academic career.
Alina Alexandrovna EC-03-1 (Bachelor),  EC-07-1 (specialist)
I studied at the Department of Economic Cybernetics 16 years ago. I work by specialty, an economist. Some of the subjects that seemed pointless during the learning process, became very  usefull in practice. Good Higher Education Institution, with justifiably good reputation!
Elena Ulyankina, EC-03-2 (Bachelor), c. ECs-07-1 (specialist)
I want to leave a review about a wonderful university – KNURE, in which 5 good years of my life have passed.
Never, during or after studying, I didn't get the thought of making the wrong choice. I would like to point out in a positive way the work of qualified, indifferent teachers, a good base of the department and the faculty itself. The knowledge and way of thinking, that I have received during my studying, have helped me in my life even now, even though it has been 10 years since I graduated. Therefore, if somebody still doubts whether to join KNURE or not, the answer is unambiguous – yes. In any case, the greatest  share of success depends on you and how much you are willing to absorb the knowledge  and engage in self-education at the same time.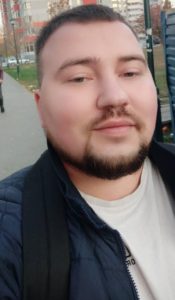 Kislichenko Artem Pavlovich
Former student and current graduate student at the KNURE Economic Cybernetics and Economic Security Management Department. Group EC-11-1. He graduated in 2015, in the same year he enrolled on UFEBm-15-1. Now I am a graduate student at the Economic Cybernetics and Economic Security Management Department. "I can't say anything negative about the Economic Cybernetics and Economic Security Management department and KNURE.  The knowledge that my university has given me helps me now". KNURE is a wonderful university where all teachers give maximum knowledge and experience to their students!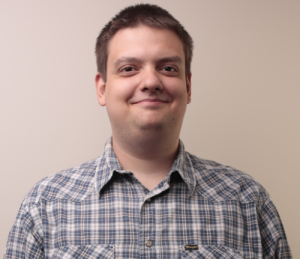 Chechenets Dmitry Oleksandrovych, EC-09-2 (Bachelor), ECM-13-1 (Master's Degree)
After graduation I worked as a specialist-economist  in "Kharkivgas" at the budgeting and control department, then as a leading economist of the economic planning department. Currently I have changed my specialization and I work as a Frontend developer at "Darly solutions" LLC,  as university offers many IT training opportunities. During my studies I received a lot of practical knowledge and skills from highly qualified, experienced and interesting teachers, who were undoubtedly useful for me. Most of all I want to highlight the active scientific activity of the team, which actively involves students in this process, which was undoubtedly a strong catalyst for mental development, at least for me personally.  Good university, I recommend!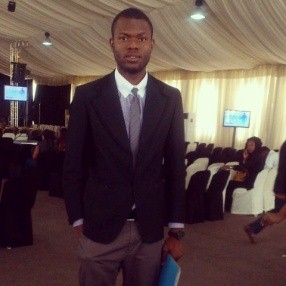 Owolabi Jamiu Falana
I am Owolabi Jamiu Falana, A Nigerian and I am presently in Nigeria. I was a student at Kharkiv National University between the year 2010 to th year 2014. I was the class monitor for ECO 10-1. KHNURE thought me the spirit of self-reliance. I was able to gain alot of application of technology in solving economic problems, game theory exposed me to different ways of making decisions on investment, I was able to speak the Russian language which is now helping me in the international community, the Accounting, Monitoring and Evaluation, Finance and other relavant courses I took in the school are now useful in my post-qualification work. After the university, I worked for Pentagon Investments in Nigeria for almost three years and in 2017 2017 I founded my own company OHJAY GLOBAL SERVICES. My company has grown from 2 employees to 9 employees presently and we have expanded to two locations, those are the advantages of the experiences I gained at Kharkiv National University of Radioelectronics. Owolab i Jamiu Falana, Lagos Nigeria, +2347010609060 owolabifalana@yahoo.com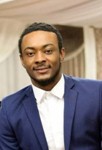 Vuore Baffour Dennis
I studied three years in KNURE in the programm economic cybernetics in the group (Eki 12-1). It was a fruitful, amazing and highly educative and inspirational period of learning. A conducive environment with state of the art infrastructure that makes learning easy to understand and appreciate. Lecturers were at their outmost best with an amazing ratio of teacher student relationship that allowed for a proper interaction. I have used my knowledge from knure in the forex, stock and crypto currency markets. I worked as a sales agent and a manager in three trading companies in Kharkov, and served as a consultant and trainer for several other people who wanted to take up a job in the trading markets. Currently i work as a freelance and also have a personal trading portfolio.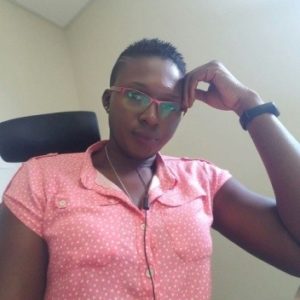 Suzzy Sedem Agbo
My name is Suzzy Sedem Agbo, studied in the Great University, Kharkov National University of Radio Election. Studied Economics Cybernetics in the year 2010-2014 and my year group was EKI-10-1.
My speciality really helped me to apply principles of the theory of automatic control to the problems of managing the economic processes, and also made me to have more knowledge about information Technology and its applications. Because most of my courses always comes with an application of IT.
This have made to be on top of my IT skills and decision making. Which have led me to be a personal Assistant to a Plant General Manager.
Currently am working with a Power Generation Company called Cenpower Generation Company Limited. We produce power for the entire country, which helps the economy of Ghana and its citizen. My studies and life in Ukraine have given me an exposure in life generally.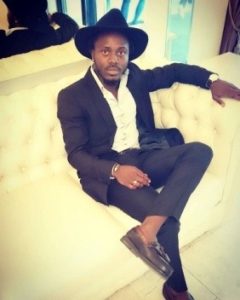 Wilson Durodola
Economics is a way of life and it can take any form or shape depending on it application; in an organization, firm, lifestyle. the concept of being able to prioritize which leads us to scale of preference and risk taking is one of the major things one can learn in Economics. My name is Wilson Durodola and i studied Economics at Kharkov National University of Radio Electronics (Group EC 09) which I have applied into my day to day activities and currently guiding me in assisting people of various backgrounds with decision making as I'm one of the front office team in a hotel.
Kharkevich Oleg Andriyovych
EC-13-1 (Bachelor), UFEBm-17-1 (Master). Position / Place of Work: Subject Matter Expert, Billing CS department at Namecheap.
As for today, the knowledge gained during studying in university helps me more indirectly (maintaining the level of financial information of clients and participating in optimization related to this process), but, after 3 years, I have directly benefited from the materials gained in the university during the process of selection into the field of financial analytics.
The level of teaching at the university was satisfied, I feel warm feelings for our department. I highly recommend our University to entrants if there is such an opportunity.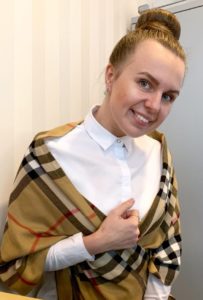 Oksana Karmanenko
Specialty 051 Economics, is working in AlFardan group now. AMNM AlFardan Medical with northwestern medicine. HR department. Human Resources Representative and AdminAssistant. Organization website – https://www.alfardan.com.qa/en/ https://www.amnm.com.
I warmly remember the years of studying at KNURE by Specialty 051 Economics. The lectures and other classes were well organized and interesting. Teachers were always ready to help with classes and other questions. Right now, I am working abroad, but I keep in touch with my department. Can I recommend KNURE for entry – of course! And I highly recommend the specialty 051 Economics.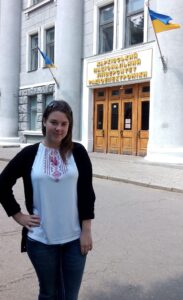 Zinchenko Marina, ECm-19-1
She graduated from  Economic Cybernetics and Economic Security Management  Department.
There are many theoretical disciplines in the educational program, which are a springboard for future research.
Analytics, statistics, modeling, information systems – all this has generated my skills to work. Now I am convinced that the whole set of disciplines that I studied formed a set of competencies.
At the department there is an opportunity to develop in various ways. Teachers help to implement students' ideas and promote participation in the science development.
From the first year I had the opportunity to communicate with potential employers: the Job Fair at KNURE, a round table at the department with employers, where there was the first communication with employers.